Identify All Vehicles from any Application, Device, and Location

Identify and recognize all vehicles with unmatched accuracy in the most challenging of conditions!
Vehicle identification and license plate recognition is a useful application in any of your intelligent road user identification product. Switch to frictionless customer convenience and add all the operational benefits to your business. Video-based recognition is the definitive method to determine, with certainty, who is on the road or at the entrance. Add a camera and our vehicle recognition software libraries to your product and get started.
For every imaginable application
Vehicle recognition with video is a highly versatile tool in transportation and road applications. For example, in weighing application, it enables you to automatically guide trucks and buses to a weighbridge. Or link license plate registrations to the weight measured without significant costs. Alternatively, you can capture all vehicle information while passing an in-road weighing system without slowing down traffic.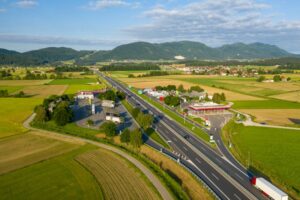 Equally, you want your road user charging application as smooth as possible. Have your tolling patrons zipping along without being held up by queues or increase pollution by driving slowly or stopping/starting. Research has proven that free-flow traffic applications significantly contribute positively compared to gated vehicle charging. By using relatively inexpensive video technology you can create fine-grained control over fees and charging points without ever bothering road users. In case you have many different types of users, video vehicle recognition like Intrada ALPR will allow you to distinguish between vehicles. This further increases your control over the way you or your customer can charge patrons.
If you operate parking areas or garages you want to use the entrance and exit as efficiently as possible. Perhaps, even offer frictionless use to your parking patrons. Being able to capture in which direction a vehicle is traveling lets you use a single lane as both entrance and exit. Charge by whatever time increment is useful and understand when a vehicle is entering or leaving. Furthermore, in peak hours this provides you the flexibility to reconfigure entry and exit points to meet demand and reduce congestion. Similarly, by allowing patrons to register their plates you can offer a frictionless parking experience. Simply drive up to a gate and have the entry and exit procedure as well as charging done without any further user input after registration.
Security services and law enforcement applications force you to deliver as much information as possible about a vehicle. This enables a quick response from employees on the scene. Modern vehicle recognition can move beyond traditional license plate recognition. Intrada ALPR delivers vital information about a vehicle's model, make, color, and direction of travel. While a license plate can be forged in extreme cases you can have your customers rely on other vital vehicle characteristics. And in case security personnel missed it: let your software project enable them to search for vehicle characteristics. As a consequence, you save them valuable time retrieving video assets.
In every imaginable location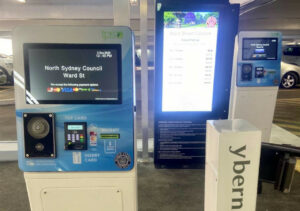 Vehicle recognition with video gives you the opportunity to deploy in dense urban areas with minimal infrastructure. In fact: video applications do not require overhead equipment like tag reader equipment on gantries or tags. Video-based recognition works well at an angle on the side of a road as well as on existing overhead infrastructure. Many cities and road operators select video-based vehicle recognition as a tool of choice for low emissions zones, congestion charging, and traffic analysis for that reason. This also makes it particularly suitable if you are considering short-term services that need a mobile setup. Offer traffic counting and analysis, forensic research, or mobile speed enforcement services without having your customers invest in equipment for temporary setups.
With global country support, your business can enter into new regional markets. No need to reimplement recognition software or find a new ALPR supplier. Intrada ALPR offers support to read any license plate around the world, and format to virtually every local standard. You can be confident Q-Free offers high accuracy, care, and support to any deployment, anywhere. In countries where every state has its own registration formats, custom plate styles, and perhaps overlapping registration numbers, Intrada will provide you with all the information that uniquely identifies road users. You can deliver consistent quality anywhere with professional support from Q-Free.
Some locations in the world are particularly prone to bad driving conditions. If you plan to work in environments where snow, rain, mist, or even sandstorms are common, you need to factor this in. Not all vehicle recognition libraries are created equal or developed to work in every condition. As Q-Free traditionally delivers to snowy and misty Norway, rainy Sweden, and the sandy Middle East, you can count on your product working well in challenging conditions.
| | | | |
| --- | --- | --- | --- |
| | High-performance ALPR and manual image review service improve automation and accuracy across country's five regional toll roads. | | Increasing road capacity was not an option, instead the city decided to deploy a Q-Free congestion tax charging system. |
On every device
It is up to you to determine where your intelligent vehicle recognition sits in your product offerings. Video recognition can be implemented in the camera, in a road-side controller, as workstation software, or on scalable central backends. No matter what product you are developing, by choosing Intrada you make sure it fits the platform and architecture. And Q-Free ensures that you can scale when you need to, regardless of how you sell or deploy your product.
Recognize and identify
You have a choice to make about what technology to source, and what supplier to choose from. Luckily Q-Free provides all the essential ingredients for the application you need to get off the ground. Intrada supports all recognition features for modern software and hardware used in intelligent vehicle recognition products. Furthermore, you can deploy to any country in the world with the same confidence. Your application will recognize license plate registrations in the correct local formatting, virtually anywhere which makes integration with local registries easy and quick. Intrada ALPR offers recognition for:
License Plate (ALPR/ANPR): Read license plate registrations and issuing country or state in the correct local format.
Vehicle Class: Enable distinguishing between vehicle types (e.g. motorcycles, buses, semi-trucks, or passenger cars). Enable more refined charging schemes or security decisions.
Vehicle Color: Help your security applications in law enforcement and security. Easily identify vehicles matching a certain color.
Vehicle Model/Make: Increase chances to identify lost or suspect vehicles. Provide statistics for marketing and forensic applications.
Vehicle Angle: Determines which side of the vehicle is facing the camera, e.g. front of the rear. Create a flexible entry and exit point in parking applications or understand the direction of travel on the road.
Intrada ALPR recognizes more than a billion license plates around the globe each day. In addition, vehicle analytics provides a useful extension to the license plate recognition in the Intrada ALPR library. As a vendor-agnostic solution, this is a convenient extension that opens new possibilities. Change and refine your business model without changing existing video infrastructure or having to invest in costly alternatives like radar and laser. Extend your use of video technology to provide better enforcement and identification on the road.