Intrada® Synergy Server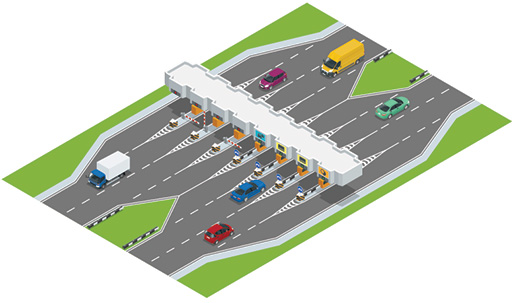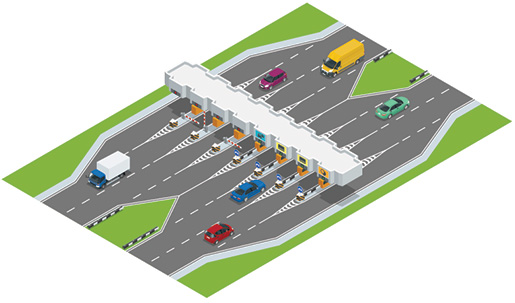 With Intrada Synergy Server (ISS), Q-Free delivers a platform for high-performance identification, effectively reducing cost for manual image review through automation and smart combining. ISS may be used in applications ranging from tolling and law enforcement systems to parking and security solution.
Passages (transactions) are submitted to ISS for identification through the SOAP/XML interface. These passages may contain one or more (references to) images as well as roadside ALPR results, tag numbers, and other metadata.
Business rules inside ISS define the process, from submission to identification, required to assure the demanded accuracy, yield, throughput and automation. As part of this process, one or more ALPR and VSR engines may be used to read or re-identify the registration numbers from the images and their fingerprints. To assure sufficient yield and accuracy, thereby minimizing leakage, passages may be scheduled for manual review. The business rules define the strategy for review in terms of selecting queues and comparing multiple results. Various different Q-Free and third-party review clients may connect to the standardized SOAP/XML interface for retrieving and posting review work from the queues.
To further optimize the number of passages that are scheduled for manual review and thereby the corresponding cost, ISS groups them around the same vehicles. Various action lists and external data sources may be used to further increase accuracy of the whole identification process and implement specific project requirements. Finally, ISS returns the full identification of the passages as well as any associated meta-data
INTRADA® SYNERGY SERVER
Fully integrated framework with advanced techniques for high-performance image processing, including multiple OCR engines, fingerprinting, tuned business rules and grouping. Added to the unmatched low error rates are image quality monitoring, reporting and high volume processing. Everyting made available through an easy to implement API (SOAP-based).