Intrada® ISS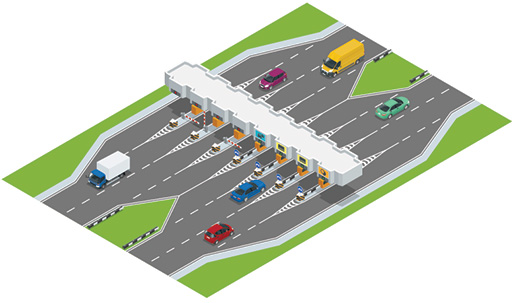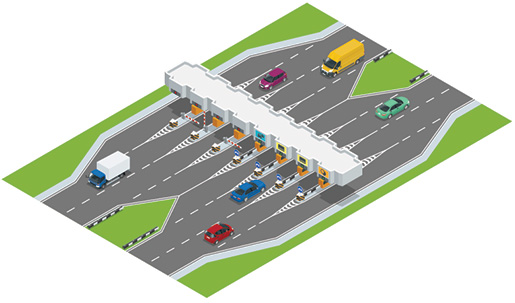 Intrada® Synergy Server (ISS) is a fully integrated cloud-based framework. It employs advanced techniques for high-performance image processing. These include multiple ALPR/ANPR or VSR OCR engines, fingerprinting, tuned business rules and grouping. ISS brings unmatched low error rates with image quality monitoring, reporting and high volume processing. Everything made available through an easy to implement API.
ISS may be used in applications ranging from tolling and law enforcement systems to parking and surveillance solutions. Transactions are submitted to ISS for identification through a standardized SOAP/XML interface. Transactions may contain one or more (references to) images. Also, they may include roadside ALPR results, tag numbers, and other metadata. The standardized SOAP interface facilitates integration and reduces the need for specialized engineers.
We take full advantage of the Microsoft Azure cloud platform. Our Intrada® Synergy Server cloud solution offers a fine-grained level of dynamic scalability. There is no need to invest upfront for peak load dimensioning of the hardware environment. All functionality can be optimized for both up-scaling and out-scaling depending on project requirements. As a native cloud solution ISS surpasses on all fronts hybrid cloud solutions. The solution will expand itself to meet demands on the fly. Moreover it does so without any performance loss or intervention on the normal operation.
Unsure what ALPR product you need? Read our article on selecting an ALPR engine to get to grips with some of the jargon and choices you have.
Benefits
Reduced maintenance costs as well as easier reporting, reviewing and billing by centralizing your ALPR solution.
Reliability and scalability allows your ALPR solution to be available all the time with the right amount processing power needed at any time.
Effortless integration by using standardized SOAP/XML interfaces keeps focus on functionality rather than technology.
Reduce capital expenses as the ISS cloud platform enables deploying low-power connected on-site / roadside devices for image capture.
Improve cash flow and budgeting as ISS does not require upfront investment and is billed based on traffic recognition volumes.
Secure integration into your IT environment for seamless access using SSL encryption and LDAP-enabled single sign-on options and encrypted transaction data.
Pre-defined treatment for different users of your ALPR solution through business rules including black-/white-lists, regardless whether its VIP access or repeat traffic offenders.
Business Rules
Business rules inside ISS define the process. From submission to identification, required to assure the demanded accuracy, yield, throughput and automation. As part of this process one or more ALPR and VSR (fingerprinting) engines may be used. This will ensure high read or re-identification of registration numbers from images and their fingerprints. To assure sufficient yield and accuracy, thereby minimizing leakage, transactions may be scheduled for manual review. Business rules define the strategy for review. This allows selecting queues and comparing multiple results. Various different Q-Free and third-party review clients may connect to the standardized SOAP/XML interface.
To further optimize the number of transactions scheduled for manual review ISS groups them for the same vehicles. This ensure faster manual review. Various action lists and external data sources may be used to further increase accuracy of the identification process. Moreover, additional business rules may be implemented specific project requirements. ISS returns the full identification of the transactions as well as any associated meta-data.
Typical Configurations