Manual Image Review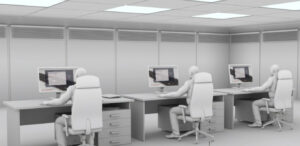 Manual image review (MIR) is a crucial element for maximizing video toll-related revenue in the All-Electronic Tolling (AET) process. Manual labor for image review is a significant cost component in toll operations and a source of errors if not done carefully. Our Intrada Insight image review solution applies fresh human-factors and analytics driven approach to the manual image review process concentrating on leveraging existing information and human-centric data input to alleviate error-prone issues found in traditional methods. The Q-Free Insight Manual Image Review (MIR) module of the Intrada Insight system solution also reduces toll patron mis-billing mistakes and costs.
Compared to existing solutions developed in-house or from a third-party suppliers, the Q-Free MIR solution tightly integrates with our machine-generated automated license plate image reading review and plate style information in our software. It leverages, using feedback and analytical algorithms, existing information to direct and guide user input and enables the system to automatically self-learn which increases plate read automation in the image review system.
Our Manual Image Review client is part of the Intrada Insight video tolling software.
Intrada® Insight MIR Benefits
Lowest operational cost as a result of careful human factors design and feature set to minimize errors.
Limited operator training and reduced system interaction with intelligent, guided multi-queue manual image review.
Implicit and explicit additional review processes to minimize errors without impacting productivity or efficiency.
Maintained and up-to-date software and plate library not found in traditional in-house or standard single-field entry software.
Features
Role-based user security to enhance separation of queues and review responsibilities.
Enhanced self-learning feedback loop from identified plates and vehicle signature to improve automation.
Grammatical reading avoids out-of-state registration or specialty plate confusion.
Configurable and dynamically assignable queues to handle plates based on the business logic, read conditions, and operator skill level.
Automatic image enhancements to improve readability for the operator.
Advanced image loading and queuing for uninterupted manual review.
Double blind reviews and specialized data review to minimize human data entry errors.
Extensive reporting including productivity per reviewer and detailed statistic on custom criteria.
Web-based interface for up to 200 remote workers with hot keys and context sensitive help for fast operation.