Intrada ALPR (ANPR)
Intrada® ALPR (ANPR) is the Q-Free software solution for Automatic License/Number Plate Recognition (ALPR/ANPR). Intrada® ALPR (ANPR) offers an SDK for reading registration numbers from images. We offer an API for easy integration with C++, C, C# and other .NET applications.
Intrada® ALPR is already used by many OEM partners and integrators worldwide. Applications range from parking, access control and surveillance systems to speed enforcement systems and tolling systems. Reason to choose for Intrada® ALPR is always the combination of accuracy and ease of integration with the availability of any country module and the ability to run on any regular platform.
Get a quote or try our online demo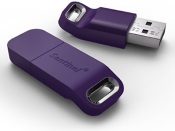 Licensing
You can license Intrada® ALPR through our OEM partner program or purchase licenses as standalone products.
| | OEM License | Product license |
| --- | --- | --- |
| Application | ● When considering to integrate automatic license plate recogntion functionality into your own product range and looking for long-term cooperation. | ● When purchasing a one-time set of licenses for a specific project. |
| Purchasing | ● With a solid bundled product and anticipated market/volumes in mind, we will together work towards a suitabale commercial model and technical integration – materialized through an OEM agreement. | ● Based on your requirements we issue a price quote according to our standardized license fee model. We ship the software immediately upon receiving the corresponding PO. |
| Support | ● With an OEM agreement in place, we support you with exclusive partner-specific tuning and optimization for the bundled product and target application. This ranges from the type of acquisition hardware, processor, camera environment and purpose of the ALPR/ANPR. You can count on our dedicated support to ensure you make the best impression possible towards your customers. | ● Where the Intrada manuals don't suffice, our support team is available to support you intrating Intrada ALPR in your environment. |
| Pricing | ● License fee model that matches the demands of the target market and anticipated annual volumes – usually per camera or per max daily volume. | ● A fixed license fee per camera. |
| Software maintenance | ● Software maintenance is automatically available for all our OEM partners. | ● You can purchase software maintenance with the standard license, which is 15% of the total license fee annually. |
| Countries | ● All countries as listed here are included. | ● All countries as listed here are included. |
| Locking | ● No hardware or software locking. | ● The software is locked to the hardware using a USB dongle. The license is transferable from PC to PC and also works in a virtualized environment. |
Application of Intrada® ALPR in tolling back offices typically implies tuning and meeting specific level of identification performance. For such projects we invite you to contact us directly.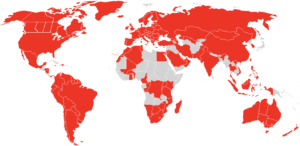 Countries
A full list of supported countries is available here.
Image Formats
File formats
JPG (8bit/12bit)
TIFF
BMP
PNG
Raw image formats (in memory)
8bit grayscale
8it Bayer (CFA)
12bit grayscale
24bit RGB
36bit RGB
YCC 4:2:2
YUV 4:2:0
Supported platforms
| Processor | Windows | Linux | Android | Solaris | Other |
| --- | --- | --- | --- | --- | --- |
| PC | ● | ● | | ● | |
| DSP | | | | | ● |
| ARM family* | ● | ● | ● | | |
| Atom | ● | ● | | | |
| PowerPC | | ● | | | |
*) Support for the ARM family encompasses all regular processor and configuration variants, including the models as installed on the various Raspberry Pi and Pine processor boards.